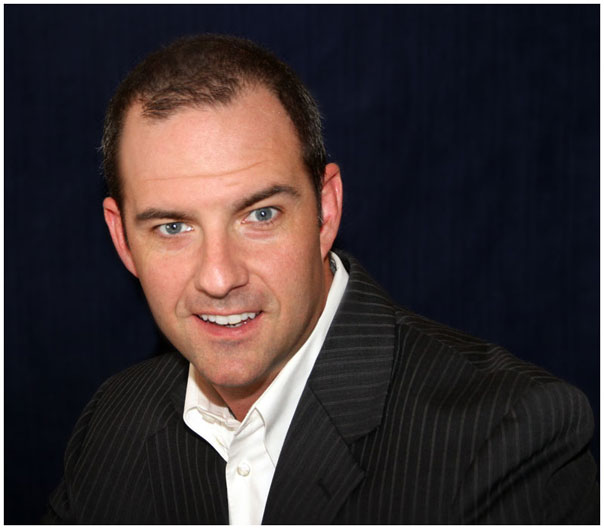 Bio:
Early inspirations -
Growing up along the coastline of Southern California, little Matt Morse was fascinated by the beauty and adventures he found in nature. He was also inspired by vistas and experiences from across the country on annual family vacations. He loved Lego's and toy robots and anything that could be taken apart to see how it worked, reassembly was not always possible but building something completely new & exciting was usually the result.

Always a big fan of science fiction and technology, Matt discovered an interest in life sciences when, on a visit to the LA County Natural History Museum, he saw an exhibit on movie special effects. Matt realized that one could make the fantastic appear real with ingenuity. He also realized the importance of drawing inspiration from everywhere and the value of illustration. It was shortly after that Matt began drawing on those sources to develop his illustration skills. As his abilities progressed Matt developed an interest in industrial design (concentrated on robots & futuristic vehicles) and what would eventually be user interface design.

As Matt grew he stayed current with advances in both aerospace design and computer sciences. He also became fascinated with bicycle mechanics. Taking all college prep courses and advanced science classes in high school Matt pursued athletics on the cross country and track teams. It was during this time the family purchased a VHS video camera and Matt, always interested in but frustrated with film photography, realized he would spend a lot of his life with a camera in hand.

After graduating high school Matt worked at a bicycle shop while attending Ventura College. He learned many practical lessons during that time that would serve him as a project & department manager. It was at junior college Matt wrote his first computer program and his first commercial illustrations for ads for the bike shop. When the shop changed hands Matt became the senior staff member and his responsibilities increased to ordering inventory and managing repairs. In 1994 Matt graduated from Ventura College with an Associate of Arts Degree and with the help of his mom, purchased his first personal computer.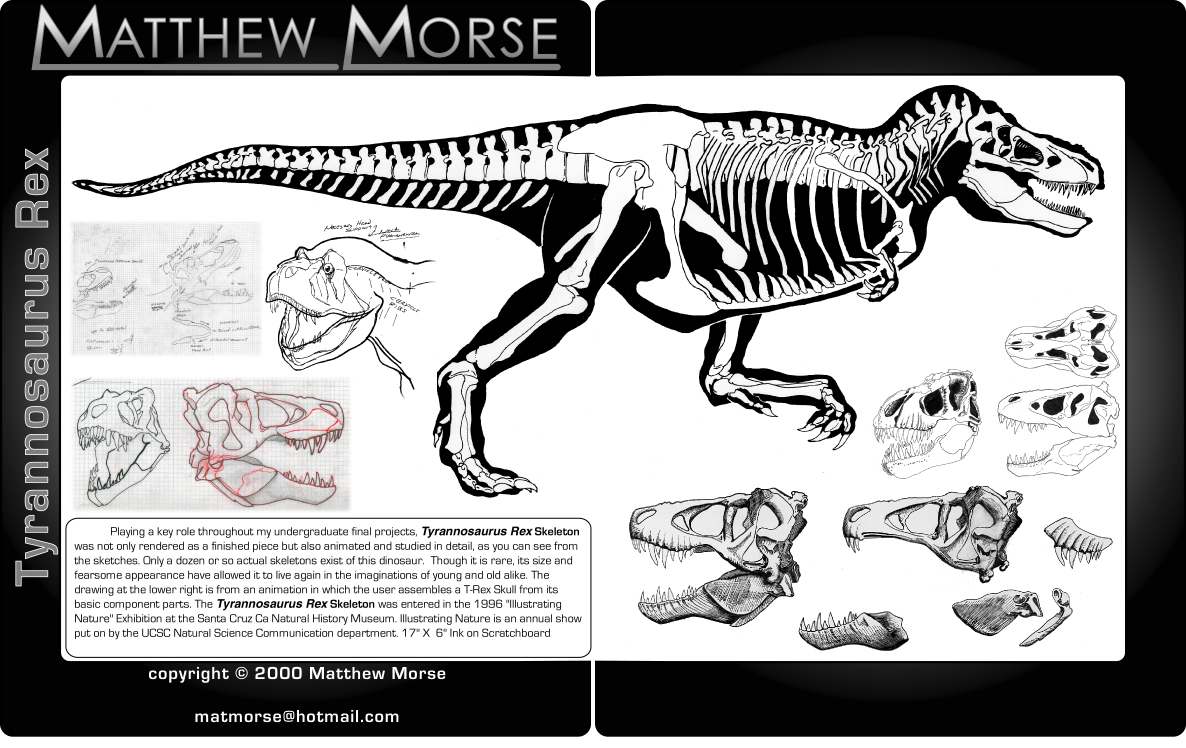 UCSC -
The Fall of 1994, Matt transferred to the University of California Santa Cruz, where he was a Cowell College student and studied in the Art Department. Though coursework in the Art Major improved his knowledge of artistic theory history and practice, He was interested in a more technically rigorous education with more specific projects, more stringent critical analysis and to use more technology. He added several classes to his schedule in the Science Communications and Computer Engineering Departments.
In Science Communication Matt took as many of the Natural Science Illustration graduate program classes as he could. These classes focused on masterful realistic illustration techniques, clear critical analysis and advanced concepts in visual communication. These classes were extremely challenging but equally rewarding to someone who always flourished in challenging environments.
In Computer engineering Matt joined a division known as E.P.I.C. ( Electronic Publishing Interdisciplinary Curriculum). Class work in EPIC focused on completing a number of "Electronic Publishing" projects for real-world, high profile clients.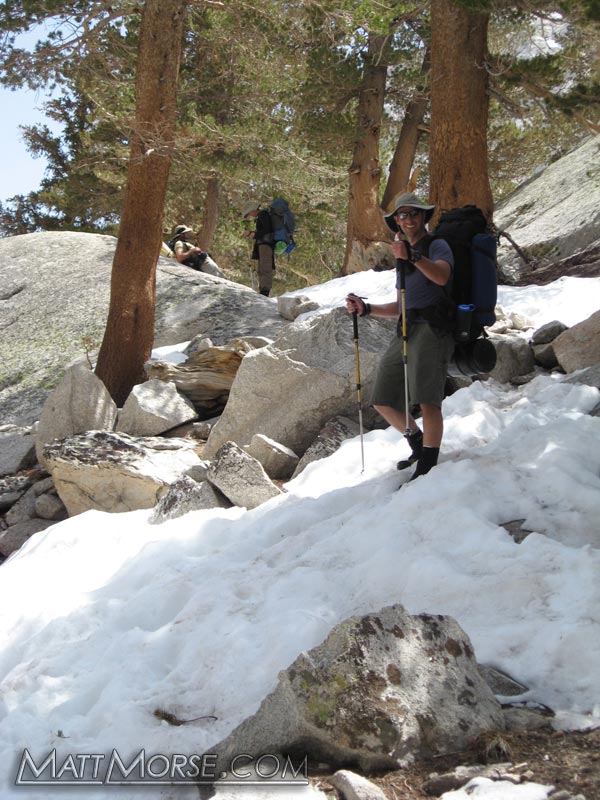 Each project was created by interdisciplinary teams in coordination with a contact from the client and managed by the professor. Each team was composed of subject matter experts, writers, programmers, graphic designers, business majors psychology majors and supervised by a professor. It was in these classes that Matt created his first website, virtual reality environment, interactive multimedia presentation, multi-platform CD-ROM, and shot/animated, edited and compressed video for the web. Electronic Publishing at the time referred to all online and disk-based presentations including websites, hyper card stacks and all multimedia. As one of only three graphic designers in EPIC Matt was involved in nearly every project & when programmers became rare towards the ends of projects he filled those roles as well. In this way Matt became skilled with several rapid application development tools, multimedia authoring tools and web programming.
It was this aptitude with interactive multimedia software development that landed Matt a job with the university language department to create a proof of concept Spanish interactive multimedia text book software. The program would be used to demonstrate the value of an all-in-one language education software. It used video, audio and text to teach users basic Spanish vocabulary & usage including testing. It was Matt's second job while at UCSC, the first being with the Cowell College Tech crew setting up lighting, sound, AV and stage equipment for college theatrical productions and events. Both taught Matt valuable skills he would use daily in his professional career.
Matt graduated form University of California Santa Cruz in the spring of 1996 with a Bachelors Degree and concentrations in computer interactive & multimedia production and natural science illustration.

Career -
After graduating Matt began a long relationship with Channel Islands National Park, first volunteering to redesign their website and later contracting to develop an interactive exhibit & redesign of the mainland visitor center. Matt gained invaluable real world experience working with large complex customer as a U. S. government contractor.

In the spring 1997 Matt fulfilled a lifelong ambition and began work contracting for the Natural History Museum of Los Angeles County as a Multimedia Exhibit Software developer. He worked primarily for the Education Division on a mobile outreach exhibit called the Seamobile. The Seamobile is a marine research submersible simulator and classroom housed in a semi trailer that would be taken out to middle schools. Within the Seamobile students would dive into a simulated undersea learning adventure in the waters off the Los Angeles coastline. This was the most exciting project Matt had worked on and continues to hold a special place in his heart. Matt developed new software, adding 3D animations and created a new web-based version of the Seamobile adventure. He re-mastered the video and photographed new imagery of the species studied onboard. Though he finished his contract in the summer of 2000 Matt continues to consult on updates to the Seamobile.

In the summer of 2002 Matt began working for a Military contractor, MCA Engineers, as a computer based training (CBT) specialist creating training software for the NAVY, Marine Corps and Air Force. Deliverables included web based training (WBT) interactive multimedia instruction (IMI) and multimedia interactive workshops (MMW) software. Matt again filled many roles in production. Originally a designer, he became a Authorware developer, PowerPoint designer as well as web programmer. His artistic responsibilities also increased, creating every kind of artwork from cover art & posters to detailed wiring diagrams and functional flowcharts. Matt worked closely with customers and in-house subject matter experts on projects to get every detail correct. He also developed a new intranet document management system in accordance with ISO standards to achieve qualification. He programmed a new corporate website, and became the de facto lead designer, balancing workloads, assisting with critiques & mentoring other designers and championing training opportunities for the design staff. Later he was placed in charge of quality assurance verification of laptop based part task training (PTT) products for advanced aircraft weapons systems.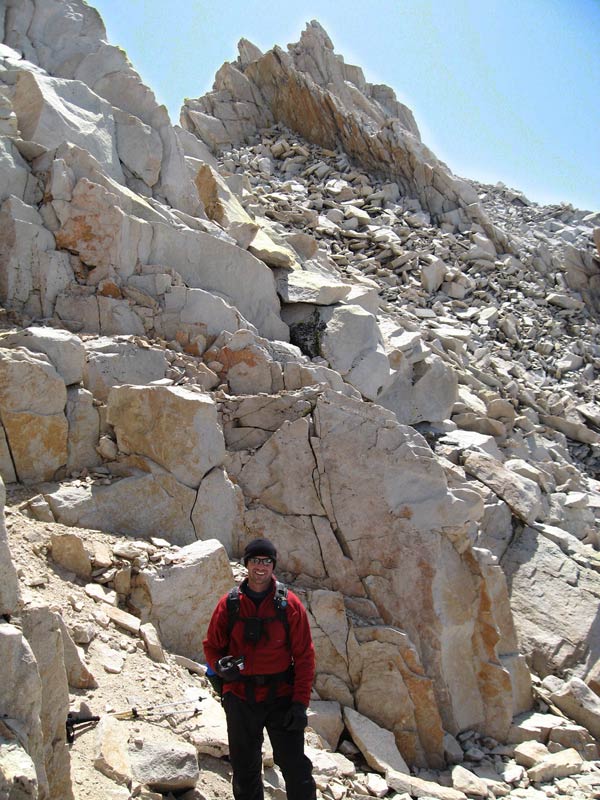 In September of 2002 Matt began as a contract multimedia developer for a national Real Estate software & services company. By mid 2003 he was tasked to recruit and supervise new in-house multimedia division. In early 2004 he was asked to temporarily supervise the product design division as well. By the end of the year Matt was supervising 7staff, one off-site, in 2 divisions with very diverse projects. In January 2005, Matt hired on as the manager and lead developer of new multimedia and graphics department. He managed, recruited, trained, and evaluated a busy team of up to 6 talented developers and designers. Scheduled regular production meetings with subject matter experts, talent, stakeholders, management and other work groups to ensure that deadlines were met. Established priorities, schedules and time lines for all projects. Provided regular detailed reports to the management team and project stakeholders.
Today Matt owns his own home in Thousand Oaks California and is in search of a new exciting employment opportunity!

I am an active volunteer with several organizations that inform the public about the wonders of science and preserve the natural world.
Natural history Museum of Los Angeles County (volunteer activities are distinct from contract and employment responsibilities)
Since 1997 I have been an active volunteer for the Natural History Museum of Los Angeles County. During that time I have contributed to the following programs:
Red Rock Canyon Fossil Hunting Expeditions Vert Paleo Department 1997 - present
Red Rock Canyon Family Field Trip Education Department 1998 – present
Family-oriented paleontology trips to Red Rock Canyon State Park, two hours north of Los Angeles. Led by Museum scientists and educators, these trips offer hands-on experience searching for, collecting, and studying fossils in the field.
Members open house 1997 - 2001
Family/group sleep-overs 1997 - 2000
First Fridays 2010
Mountain Bike Unit (MBU)
Since 2007, I have been an active member of the Mountain Bike Unit (MBU), a team of uniformed, bicycle mounted, patrol volunteers, assisting the
National Park Service
, the
California State Parks
, and the Santa Monica Mountains
Mountains Recreation & Conservation Authority
by providing public assistance and resource protection to parklands in Southern California.
I work most with the Youth Adventures program.
Youth Adventures
is a program that takes underprivileged children between ages 8 and 17 on mountain bike rides in the Santa Monica Mountains National Recreation Area. The program is geared towards youth who don't otherwise have the means or opportunity to enjoy experiences with nature.
The Discovery Center for Science and Technology
Starting this year, I am volunteering for the Discovery Center for Science and Technology. My first operation was to assist with the set up of their first physical exhibit, the
Math Midway
, an interactive math adventure for everyone. This 4,500 square foot traveling exhibition was created by The Museum of Mathematics in New York, and exhibit support provided by the American Museum of Natural History, with the goal of showing kids the fun and the excitement of math in their daily lives.
Hobbies:
Mountain biking & fitness cycling
Hiking & mountaineering
Jogging & trail running
4x4ing & touring
Photography
Illustration
Kayaking
Camping
Movies